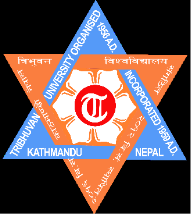 Established in 1959, Central Department of Economics (CEDECON) is one of the oldest and biggest departments at Tribhuvan University (TU). Primarily a teaching faculty, the Department also undertakes research activities and publication works. With more than 900 students enrolled each year, CEDECON is well equipped with high-level specialized faculty members recognized for their academic and professional contributions within and outside Nepal.
CEDECON has forty faculty members including ten Professors, nine Associate Professors, nine Lecturers and a team of twelve support staff members. A few faculty members are usually on their study leave and governmental assignments of national importance. Currently, the effective strength of the faculty is twenty-eight with most of the faculty Ph. D. holders from the USA, India, the-then USSR and Nepal and a few others with Master's Degree in Economics from the USA, UK, Australia, India and Nepal. Today, CEDECON is considered as one of the best departments at TU.
CEDECON offers twenty-two courses at the Master's level comprising eight compulsory and fourteen optional papers including thesis writing. The students would be awarded the Degree of Master of Arts (M. A.) in Economics upon successful completion of courses prescribed during the two-year academic session. CEDECON is also undertaking Ph.D. Program at the initiation of Faculty of Humanities and Social Sciences at TU. Besides, CEDECON has launched M.Phil. Program from the academic session – 2007.
Website link: https://www.cedecontu.edu.np/