Dr Turab Hussain
Pakistan
Dr Syed Turab Hussain teaches at the Lahore University of Management Sciences [LUMS], Pakistan as Assistant Professor and Acting Head of the Economics Department. He obtained his undergraduate degree from the College of Wooster, Ohio, USA in 1996. He subsequently did his Masters and Ph.D. in Economics from the University of Essex in the UK. His doctoral area of research was in the new Economics of labour migration. He also taught at Essex as a Lecturer for a year prior to joining the Economics faculty in LUMS in 2003. Since then he has worked on various issues within the area of Development Economics and International Trade such as migration and policy, regional trade, dispute settlement mechanism and services trade within WTO. Recently he led a team of seven economists in developing the Industrial Policy of Pakistan for the Ministry of Industries and Production, Government of Pakistan. Currently, he teaches Trade Theory at the undergraduate level and Trade and Development at the graduate level. He is also an alumnus of the Cambridge Advance Program on Rethinking Development Economics (CAPORDE).
Email ID: [email protected]
---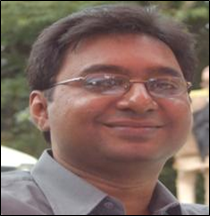 Dr Selim Raihan
Bangladesh
Dr Selim Raihan is a faculty member of the Department of Economics, University of Dhaka. He holds a Ph.D. from the University of Manchester, UK. Dr Raihan has worked for several international organisations including Asian Development Bank, UNDP, World Bank, Commonwealth Secretariat, ILO, IDRC, European Commission, IFPRI, UNCTAD and UNESCAP. Dr Raihan's research works focus on issues related to international trade, macroeconomic policies, and poverty. He possesses expertise in Micro and Macro-econometric modelling techniques and Computable General Equilibrium (CGE) models. He has also been instrumental in setting up and coordinating SAESM. He resides in Dhaka, Bangladesh.
Email ID: [email protected]
---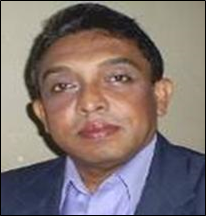 Professor Sirimal Abeyratne
Sri Lanka
Professor Sirimal Abeyratne is associated with University of Colombo. He was trained in Economics at Sri Lanka and Netherlands (The International Institute of Social Studies, Hague and Free University, Amsterdam). Teaching and research in Economics (International Economics, Macroeconomics and Development Economics) have been his profession and passion since the time he joined the University of Colombo in 1985 as an Assistant Lecturer in Economics. He has also served as a researcher and a consultant to several international organizations (such as ILO, UNDP, JBIC, JICA and World Bank), local and international research institutes and consultancy firms, government agencies and private sector organizations in Sri Lanka. He also serves as a Media Economist in Sri Lanka contributing extensively to discussions and debates on current economic affairs.
Email ID: [email protected]
---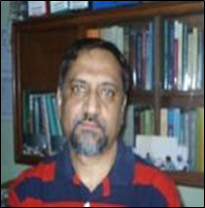 Dr Biswhamber Pyakuryal
Nepal
Professor Bishwambher Pyakuryal brings to SAESM his vast experience as a professional economist, policy maker as well as an academician as he is a Professor of Economics at Tribhuvan University, Nepal. He was educated at Nepal, Ohio University, USA and University of Maryland, USA. In addition he holds positions at many Centres of repute around the World. Prof. Pyakuryal is also the member of the Board of Directors of the Central Bank (Nepal Rastra Bank). Besides being the advisor of Nepal's private sector umbrella organizations (FNCCI, Chamber of Commerce and CNI), he has also been the chairman of High Level Public Expenditure Commission of the government of Nepal. A columnist of lead English daily Republica, Professor Pyakuryal has written, co-authored and edited eleven books and published research articles. He resides in Nepal.
Email ID: [email protected]