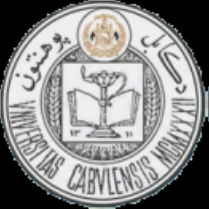 Kabul University (KU) is located in Kabul, the capital of Afghanistan. It was founded in 1931 but officially opened for classes in 1932.
The university is still recovering from the long period of war. Kabul University is attended by approximately 25,000 students, of which around 40% are women. The main building was renovated about 500 metres from the old one, which has almost the same design.
The mission of Kabul University is to mature and prosper as an internationally recognised institution of learning and research, a community of stakeholders committed to shared governance, and a centre of innovative thought and practice.
In 2008, the campus of Kabul University was provided with local network facilities by the Information Technology Centre of Kabul University (ITCK). Each building is connected to the campus network and is provided with the internet connection from a fibre optic backbone. The Voice over IP (VoIP) technology was also part of the networking project, which improved the quality telephone communication at the university level.
Website link: https://ku.edu.af/en